About Us
We are a team of experienced fashion designers, fit experts, apparel production consultants, patternmakers, and technical designers who are passionate about making fashion accessible to everyone. Creative and technical, we have a deep understanding of the fit in straight size and plus size market and the challenges that brands face. We work with clients from design, product development, pre-production through the final products, paying attention to every detail. We are committed to helping our clients create stylish, flattering, and well-fitting clothing for all body types.
How We Work:
We work with fashion brands at all stages of the apparel creation process, from design to production. We customize our services to meet your needs, and we can help you with:
Designing your collection
Selecting the right fabrics for your garments
Improving the fit of your garments, in turn reducing the return rates
Creating garment patterns that fit and flatter all body types including plus size range
Creating your own unique grading rules that work with your target customers
Producing high-quality plus size garments that meet your quality standards
We also offer consulting services for startup fashion brands and tech designers who are new to the apparel production process. We can help you with:
Fine-tuning your designs to suit your core audience
Developing your fashion brand strategy whether yours is straight size or plus size
Sourcing the right fabrics and suppliers
Setting up and streamlining your product-development and production process
Expanding your size offering to include plus size range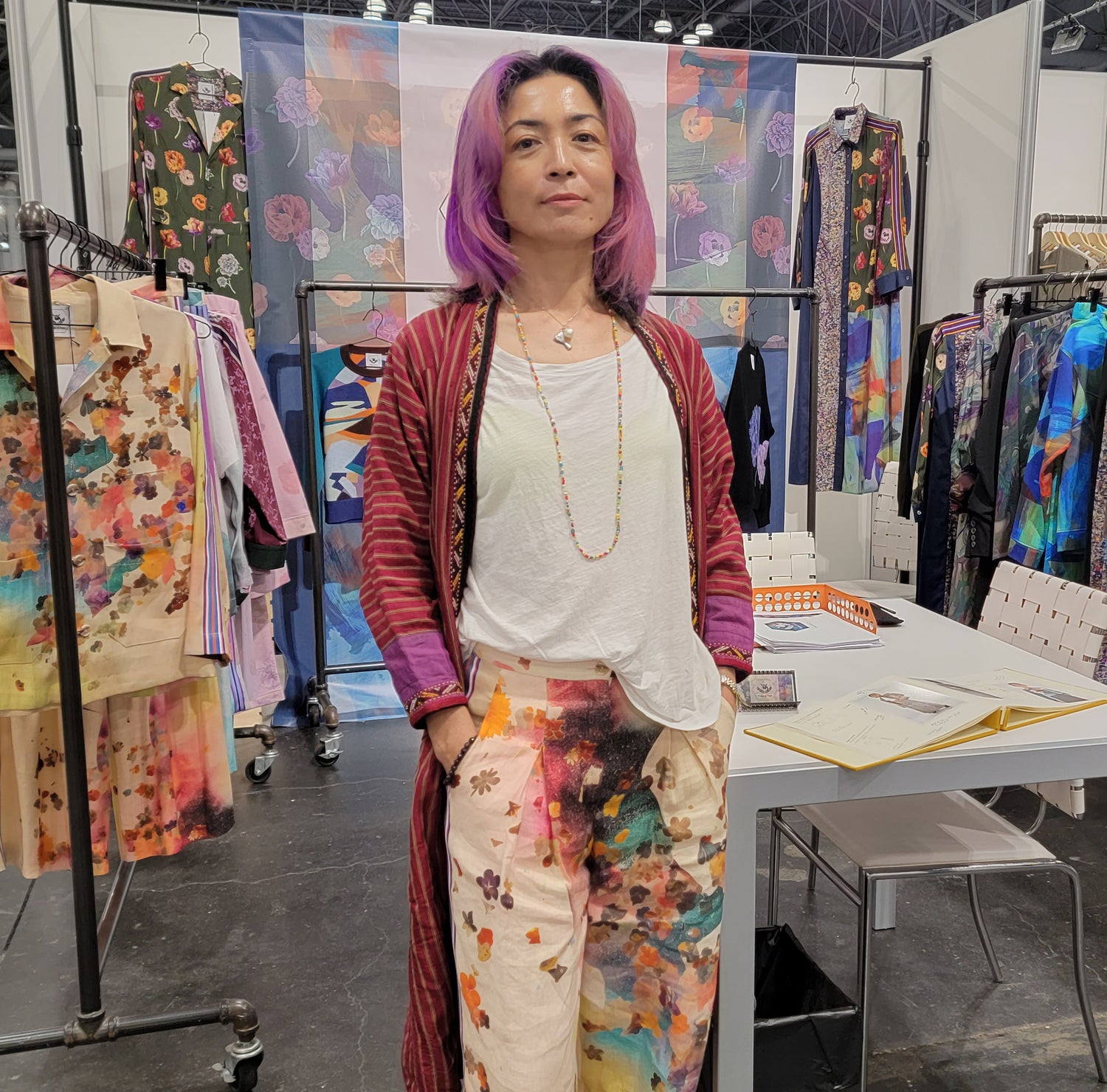 Kazuki Kozuru-salifoska, Founder
Versatile fashion professional with over 25 years of experience, Kazuki is both a creative designer & disciplined tech designer. A strong project manager, she optimizes the whole of apparel manufacturing process from design to production through integrative thinking and flexibility. She feels strongly about equity, diversity, sustainability, and size-inclusivity in fashion, and tries to stay true to her beliefs as much as possible as she works.
Our Vision

We want to make the fashion industry more size-inclusive and accessible to everyone. We make your garments to fit real people.

Our Services

Let's Connect!

Contact us if you have any questions, or would like to request a free initial consultation.

Schedule an Appointment
Vishal Enterprises + KEDIC Fashion Workshop
We are pleased to announce the merger of Vishal Enterprises Inc. and KEDIC Fashion Workshop.
We are now one entity, operating as Vishal Enterprises with KEDIC Fashion Workshop flanking as its product development and preproduction division. The services KEDIC has been providing to all their clients will remain intact, with the additional benefits that comes with being a part of Vishal Enterprises, where KEDIC's services will have even a better impact as far as final production is concerned; with the 34 years expertise of Vishal Enterprises with its integrated vertical garment manufacturing operation, and with the addition of KEDIC's expertise combined it will bring deep rooted knowledge in size inclusivity, tech design, sizing and grading rules, we now will represent a truly cohesive apparel manufacturing force.
We hope this news excites you as much as it does us. Please reach out to us to find out what we can do to suit your needs.